The Holidays Are Coming Early This Year With A Trip To The Caribbean!
Nov 21, 2022
Get ready for some sun, sand, and waves as you ring in the New Year in style. Spend this holiday season under the sun on the breathtaking shores of the Caribbean & at Zemi Beach House with our holiday-themed island festivities.
Spend the upcoming holidays in one of the most beautiful places in the world! The Caribbean is the perfect place to escape to this holiday season with its breathtaking beaches, plentiful sunshine, and tranquil atmosphere. Throughout the year, and during the holidays, the Caribbean offers tons of thrilling activities across its many islands. The ultimate holiday getaway filled with entertainment and culture awaits! Begin planning your unforgettable vacation today!
Anguilla's Vibrant Islands
With an assortment of surrounding islands and breathtaking views from all degrees, Anguilla is the perfect place to spend a holiday getaway. Each of these unique islands offers the chance to experience unmatched bliss in their contained tropical oasis.
Dog Island
Lounge in paradise while spending an afternoon on the shores of this secluded island. Despite its name, Dog Island is completely uninhabited. As visitors to the island, you will see many species of birds and diverse wildlife spread across the island's low cliffs and sandy shores.
Prickly Pear Cays
This uninhabited island is the perfect place to explore one of nature's most beautiful ecosystems. Gaze into the depths below while snorkeling around the rocky coral reefs of this pair of cays. The cays have been identified as an Important Bird Area and are a desirable location to spot many different types of seabirds.
Sandy Island
Soft sand and turquoise waters greet you as you approach the isolated shores of Sandy Island. This secluded paradise is home to a popular beachfront restaurant serving dishes comprised of local seafood and fresh produce along with an assortment of wine pairings.
Scrub Island
Guests of the Caribbean that enjoy a more active-based adventure can take advantage of this 8km2 dry terrain island. Hike the island loop while basking in the warm sun of this white-sand island. The refreshing breezes off the water and peaceful atmosphere create the ultimate place to unwind while vacationing in the Caribbean.
Holiday Festivities at Zemi
Our resort is excited to announce that we will be hosting an array of holiday festivities from Christmas Eve to New Year's Day. Each event was designed to bring the holiday spirit to Anguilla while vacationing on the luxurious shores of the Caribbean.
Live music, special à la carte menus, and themed rum tastings are among the many refined events you can choose to partake in. Enjoy a one-of-a-kind culinary experience while dining at any of our diverse restaurants. Kids are invited to take part in activities including Santa visits, holiday parties, movie nights, cookie decorating, and holiday-themed games and crafts.
The festivities wouldn't be complete without a breathtaking fireworks display held on New Year's Eve. Come together with your friends and family and ring in the New Year at our luxurious Caribbean oasis.
Start Planning Your Caribbean Getaway Today!
The Caribbean and the island of Anguilla are the places to be during this upcoming holiday season. Zemi Beach invites you to relax, unwind, and celebrate the season at our warm and welcoming beachfront resort. Begin planning your trip today!
---
Tags: 
Other Articles you may like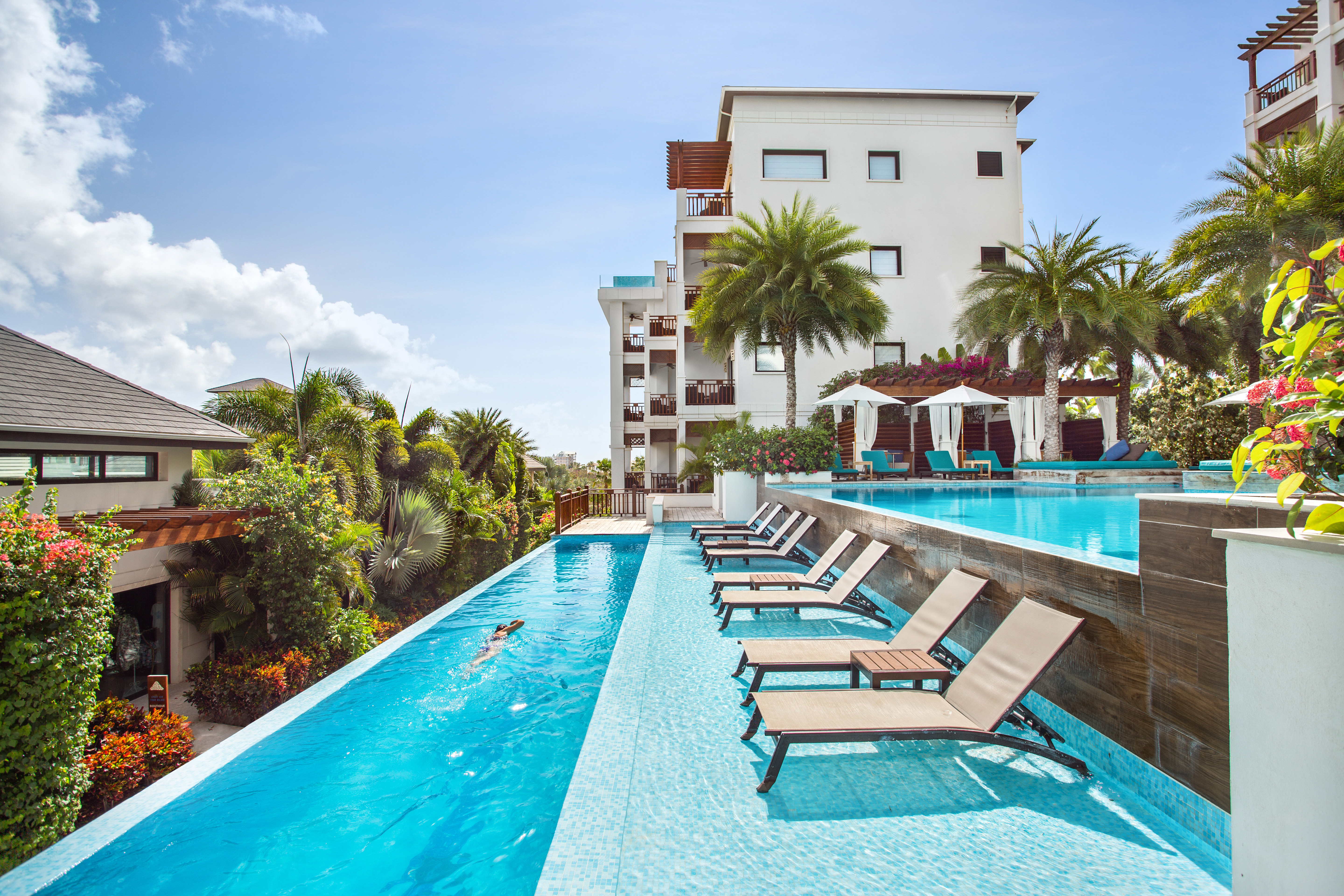 Fly Direct & Stay with Zemi This Holiday Season
Fly direct from Miami International Airport to Anguilla this holiday season & save on your stay with our seasonal hotel rates.
Read more